Our purpose, vision and mission
At Lifeways, our purpose, mission and vision are at the core of all that we do. They guide and drive our success, giving us a clear strategy, aligning us as one team heading in one direction.
Our purpose
We exist to challenge perceptions and achieve the possible.
Fuelling us in this journey are two strategic objectives that support our purpose – to be the Provider of Choice in our sector by 2026 and the Employer of Choice in our sector by 2026.
Achieving these ambitious goals is only possible by living our purpose – challenging perceptions and striving every day to achieve what is possible.
Our mission and vision
Our vision and mission come together to state that we are "exceptional people, delivering exceptional care and support, improving lives of adults, in supported living, residential and mental health services across the UK".
By structuring our support into three specialist divisions and investing in Quality, we'll always be learning, developing and innovating to ensure we continually improve the care we provide for the people we support.
Why choose Lifeways?
We've been providing extraordinary person-centred support in local communities for over 25 years. We always listen first, put the person at the heart of everything, and tailor our approach to fit around their unique needs. 
We support people to live the best life possible through our stability, our local teams, our strong relationships, and our shared focus on quality and reassurance. We say Yes to You.
Yes to stability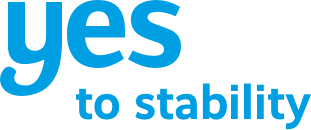 Our stability speaks for itself. Since 1995 we've grown to become the UK's largest provider of supported living for adults. So when you're comparing providers, it's good to know that our steadfast support is founded on over 25 years of proven outcomes.
Yes to reassurance

Our size brings reassurance. It allows us to invest in our people and services. And it's the reason we've been able to open 900 new apartments in 65 communities since 2015. Everyone deserves unique support in a home they'll feel proud of - and that's exactly what we provide.
Yes to local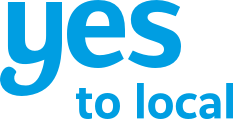 Our hearts are in our local communities. We're proud to support people in more than 1,000 locations across the UK. But we're even more proud that every service is run by trusted local teams, each providing neighbourly support that feels close to home.
Yes to relationships

Our people make all the difference. So we make sure everyone is valued and all of our support workers achieve the Care Certificate qualification. Over a quarter of our team have been with us for over five years and some have been with us from the very beginning, helping to create rewarding relationships, improved outcomes and excellent continuity of care.
Yes to quality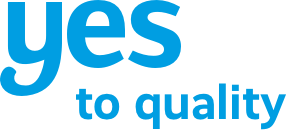 Our purpose is to improve lives. It's as simple as that. We help almost 5,000 people to live with hope and independence, with every member of our team sharing the same commitment to quality in everything we do. We hire the best in the sector into our highly skilled and dedicated Quality team, who work to ensure our CQC ratings are something we can be proud of.
Find support in your area
Use our online tool to search for and register interest in available locations.
Search for support