About Lifeways
In 1995, we opened our first location for people living with complex needs. We've since grown to become the UK's largest supported living specialist, proud to support almost 5,000 people to lead more fulfilling, independent lives.
Although a lot has changed in the past quarter of a century, our fundamental beliefs remain the same:
We put the person at the heart of everything. And we do everything we can to help those with complex needs to lead independent, fulfilling and happy lives. We're proud to be known for providing extraordinary support, and for celebrating the positivity, individuality, and ambition of each person.
Our support
Lifeways is the UK's leading team of support professionals for adults with diverse and complex needs living fulfilling and independent lives in the community. To read more on our approach, download our brand manifesto.
We have locations across the UK, from shared houses and bungalows to purpose-built self-contained apartment blocks.
We support people living with any or a combination of the following:
Our three specialisms
Our services are structured into three focused specialisms –  supported living, residential and mental health (which includes our specialist mental health support through SIL). This ensures that quality is front and centre of all that we do. Our dedicated specialist teams continually develop and improve in order to deliver the highest quality service for the people we support.
Supported living
We provide supported living services across the UK, allowing people living with complex conditions to live in their own homes in the community whilst being supported to increase or maintain their level of independence.
Amy Gilbert, Managing Director for Supported Living, joined Lifeways in 2021, has over a decade's experience in and around social care and continues to drive quality, performance, and our expertise in the sector.
Residential
With over 50 residential care locations for adults living with complex conditions who require 24/7 specialist support, Lifeways offers welcoming and stimulating environments that allow each person to flourish.
Karen Jones, Managing Director Residential, has occupied both operational and support service leadership roles within Lifeways Group, including Group Head of Operational Excellence, and Regional Director. In the 1990s, Karen was also involved in the All Wales Strategy, which closed long stay hospitals and developed community-based support for people with learning disabilities.
Mental health
Lifeways have been supporting people on their mental health journeys for over 25 years, providing pathways for recovery, increased independence and outcome-focused rehabilitation.
Mark Spraggs, Manging Director Mental Health, has been with Lifeways since 2015. Previously a senior manager within our SIL specialist mental health services, Mark is committed to a holistic approach to mental health recovery and creating a culture of safe and compassionate support.
Our organisations
The Lifeways Group contains the following specialist organisations that deliver high-quality care in the community across the UK:
Autism Care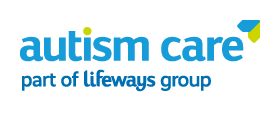 Autism Care provides specialist support for people living with autism, learning disabilities and associated complex needs. We offer a range of bespoke, high quality and sustainable support pathways that focus on individual outcomes and independence at all stages of life. Our support includes registered residential care, supported living both as an individual or as part of a group, and outreach and daytime support.
Future Home Care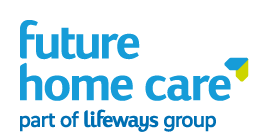 Future Home Care supports adults living with physical and learning difficulties, mental health and autism to live with a high degree of independence in the home of their choosing, enabling them to have choice and control over their lives. From a few hours a week to 24-hour care, our support provides an alternative to residential care or long-stay hospital care. We also offer a short break and respite service for families.
Care Solutions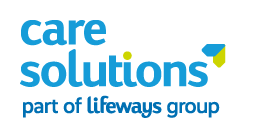 Care Solutions provides individually-tailored care in supported living settings, small registered care homes and also for people living in their family home. We support adults living with learning and physical disabilities, mental health support and autism, and our approach is always personalised and flexible to each individual.
Living Ambitions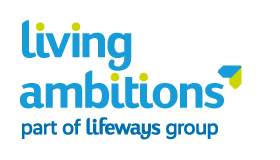 Living Ambitions delivers a diverse range of bespoke services across the UK including supported living, residential care, outreach services, respite care and support at home, with the aim of helping people live as independently as possible.
SIL

SIL provides specialist support and recovery services for people with enduring mental health needs, supporting them in the transition from institutional environments back into their own home within the community.